News
« Назад
TPE Bangkok Press Conference were Successfully Held!
03.04.2019 14:11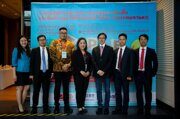 TPE Bangkok Press Conference were Successfully Held!
Organized by Thai Toys Association and organizing committee of TPE Bangkok, the press conference of ASEAN (Bangkok) Toys and Preschool Expo (TPE Bangkok) Expo 2019 were held successfully in Bangkok, Thailand on 21st March. As the organizer of the conference, led by the CEO Mr.Wang Dengyun, organized our colleagues with the Chinese toys and Preschool companies' representatives held the conference.
The conferences brought together many Industry professionals in the related field all over the world. The success of the conference was actively supported and participated by the Thailand Exhibition Bureau, Impact Exhibition Center, Indonesian Toy Traders & Manufacturers Association (APMI), Hong Kong Toy Brand Association ( HKTB ) , representatives of Indian and Taiwanese companies and 50 members from the Thai Toy Association. Meanwhile, the Thai-China Cultural Industry News which is a famous local media in Bangkok gave live coverage to the press conference.
Our CEO Mr. Wang Dengyun said that China is transforming from a "manufacturing country" to a "smart country", the toy and preschool education industry is developed, and the booming Thai economy provide great opportunities for the Chinese preschool toy market.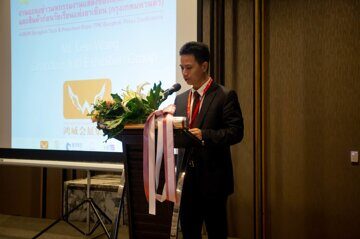 About TPE Bangkok :
In 2019, ASEAN (Bangkok) Toys and Preschool Expo is the only professional entertainment equipment event in Thailand, which gathers all kinds of indoor children's preschool equipment, toy manufacturers in Bangkok, showing the latest developments of amusement and leisure equipment industries in Thailand. The exhibition is attended by companies from more than 10 countries and regions and professional audiences from Malaysia, Thailand, Singapore, Laos, Cambodia, Indonesia, Vietnam, Myanmar, China, Korea, India, Chinese Taiwan, Netherlands, Russia, Spain, UK, etc.. With the booming economic Thailand and the growing middle class, the entertainment and leisure equipment market has provided a great opportunity for development.
ASEAN (Bangkok) Toys and Preschool Expo (TPE Bangkok)
Date: 19-21 September 2019
Venue: Impact Exhibition Center,Bangkok, Thailand
Organizer: Guangdong Grandeur International Exhibition Group
We are looking forward to your attendance! Should you have further question about the show, please feel free to contact us!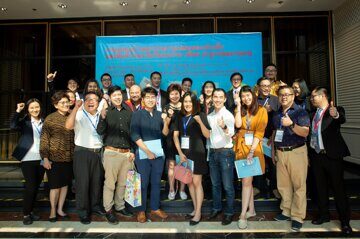 Contact us
Guangdong Grandeur International Exhibition Group Co.,ltd(Organizing committee of TPE Bangkok)
E-mail : sales@grandeurint.com
Web:http://www.tpebangkok.com/